The School presents the beginning of a series of weekend groups, courses and activities entitled Horizons. These courses will be available on Friday evenings, Saturday mornings, Sunday workshops and from September 2016 on Sunday mornings.
The idea being to broaden and compliment our knowledge and experience of the practical study of philosophy.
6 SUBJECTS to choose from
Initially 6 subjects are being offered and all the sessions will be conducted in the same relaxed, practical and mindful approach as that of the evening philosophy classes.
The groups will run generally bi-weekly, but check below for exact dates:
---
FRIDAY EVENINGS
DATES: Friday – 23rd September, 7th October, 21st October, 4th November, 18th November
TIME: 7:15pm to 9pm
The choice of Friday evening subjects:
Sanskrit – a spiritual practice (spaces available)
---
SATURDAY 1
DATES: Saturday – 24th September, 8th October, 22nd October, 5th November, 19th November
TIME: 9:35am to 12noon
The choice of Saturday morning subjects:
Embroidery (spaces available)
Bhagavad Gita (spaces available)
Shakespeare (spaces available)
---
SATURDAY 2
DATES: Saturday – 1st October, 15th October, 29th October, 12th November, 26th November
TIME: 9:45am to 12noon
The choice of subjects:
Vedic Astrology (Jyotish) (sorry course full)
Plato (spaces available)
Shakespeare (spaces available)
---
ABOUT EACH SUBJECT
Sanskrit – a spiritual practice.
The tutor will be David Nock (School leader). This will be a study of what is said to be the oldest written language: Sanskrit, which takes one right into the heart of the Vedic philosophical tradition. Its body of literature is vast, it is the vehicle for some of the world's most compelling sagas, epics, stories, poetry, scriptures and reasoned philosophical treaties.
What is just as interesting is the philosophy behind the actual construction of the language itself, couple that with the purity of the sounds and the beauty of the letters and you have a profound spiritual practice in itself, which when practised properly avails the pure enjoyment of the sound of the language which is in perfect harmony with the truth being stated in it.
So as usual in school this will be a totally practical, contemplative approach to the language. We shall: learn the basic sounds, the philosophy behind the sounds, ancient Indian/Vedic chants, learn to write the letters and eventually read and write sentences.
The cost will be free to current students attending evening philosophy groups and £30 to anybody outside school. There will be six meetings on Friday evenings from 7:15pm-9pm. The dates are: to be confirmed. This foundation course lasts approximately 3 terms. A sublime and peaceful way to start the weekend.
There is also a Senior Friday Sanskrit group for those who may then wish to continue their Sanskrit studies.
---
Bhagavad Gita
That great composition of Indian classical literature designed for the modern age, it is set at the beginning of a war where a down hearted warrior, Arjuna, has a long and philosophical conversation with his charioteer, Krishna, about every subject imaginable. The tutor will be Darren Wagstaff (Senior School member).
---
Shakespeare
The great English bard is seen in philosophical circles as a philosopher first and a playwright second, his work is steeped in Greek, platonic philosophy. The tutor will be Anne Butts (Senior School member).
---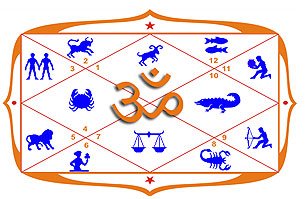 Vedic Astrology (Jyotish)
Jyotish means light in Sanskrit, and the idea of Vedic Astrology is to throw light on the past and future to guide our lives in the present. From a philosophical point of view this is a useful tool to help the individual on their spiritual journey of self-development. A vast subject covering all aspects of human activity, worldly as well as spiritual. The tutor will be Indy Singh (Philosophy student and Vedic Astrology student for over 10 years).
---
Practical Embroidery with Philosophy
All students are invited to join practical needlework sessions using traditional stitch techniques.
Resting the attention with a needle and thread affords the opportunity to practise mindfulness, which helps us to refine our attention bringing about stillness and creativity.
"Mindfulness being fully aware of your thoughts, feelings, bodily sensations and your surrounding environment, also involves acceptance, giving attention without judging."
Requirements: If you have an Embroidery Hoop or Frame and a Basic Needlework Kit, Scissors/ needle/ thimble/pins please bring these along to each session.
The tutor will be Anne Howden (Senior School Member)
---
Plato
Platonic philosophy is a process and a method – a philosophy of the heart, as well as the mind, but a process that harmonises both – to realise wisdom in the soul; truly universal. The ancient Chinese Daoist philosophers, the ancient Indian Buddhist and Advaita philosophers and the ancient Greeks all strove to reach that same universal wisdom. The study of Plato's philosophical methods help us to better appreciate the philosophy of the universal. If you are interested to learn more about Plato's method of philosophy, feel free to enrol below.
The tutor will be Jim Curtis (Senior School Member)
---
The cost is free to anybody who is currently attending an evening philosophical course. If you are not attending an evening course currently then the cost is £25 per 5 week course.
As the subjects are bi-weekly (except for Shakespeare which can be attended either weekly or bi-weekly). If you want to do more than 1 course you can do so. For example you could attend a course on the Friday list, another from the Saturday 1 list and another on Saturday 2 list.
Please be aware that parking is limited to only one side of Plough and Harrow Road on a Saturday morning – the side next to the children's school.
Please enrol below:
---